Cars, Ghosts, and… Dinosaurs? That's what defines Crashed: a round-based multiplayer game that puts skills to the test and friendships at stake. The game is literally made of chaos, absurdity, and humor: nobody is safe in a world where huge foams fall from the sky and dinosaurs can play the guitar.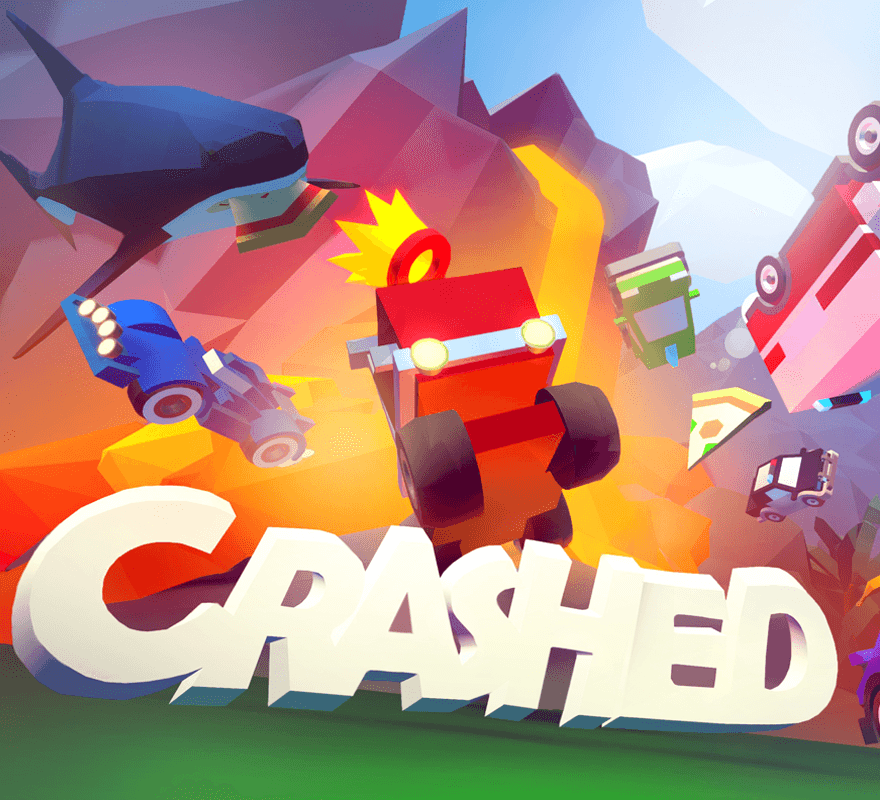 Compete with Your Friends
Race, win, and replay! Bring extra controllers to play local versus mode or start an online match to compete with your friends, family, or even complete strangers! Have fun racing and fighting each other as many times as you want. Remember to take no pity on your opponents!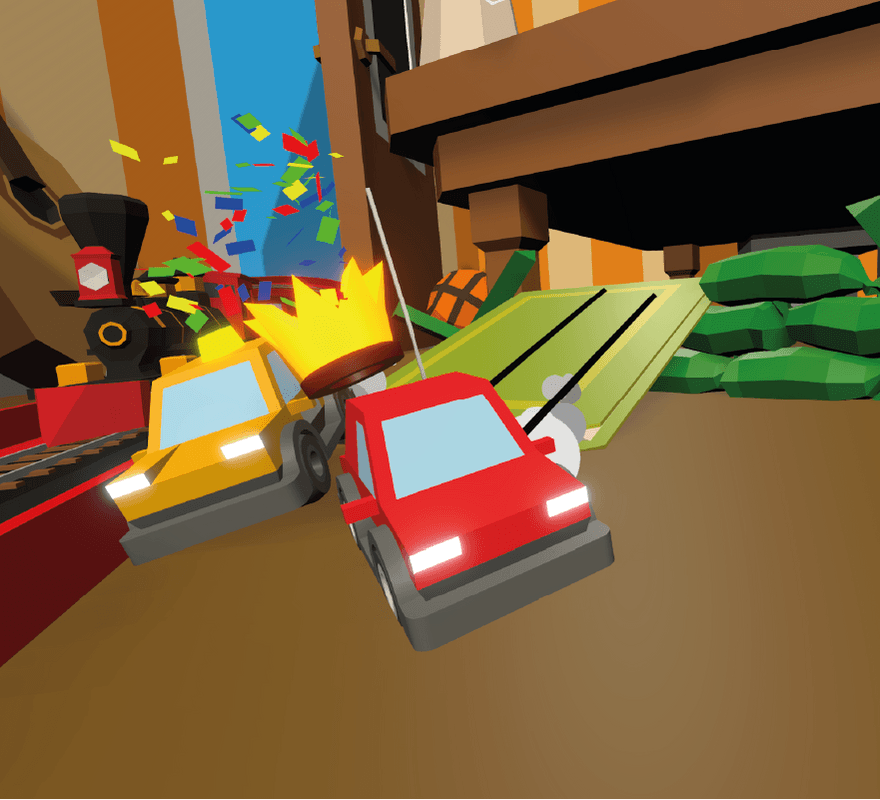 Play on Different Maps and Modes
A mall under a volcano? Why not! Zen garden with a rotating platform? That's some challenge! Each crazy map means different obstacles on your way and different rules provided by various game modes. "One more round" syndrome guaranteed!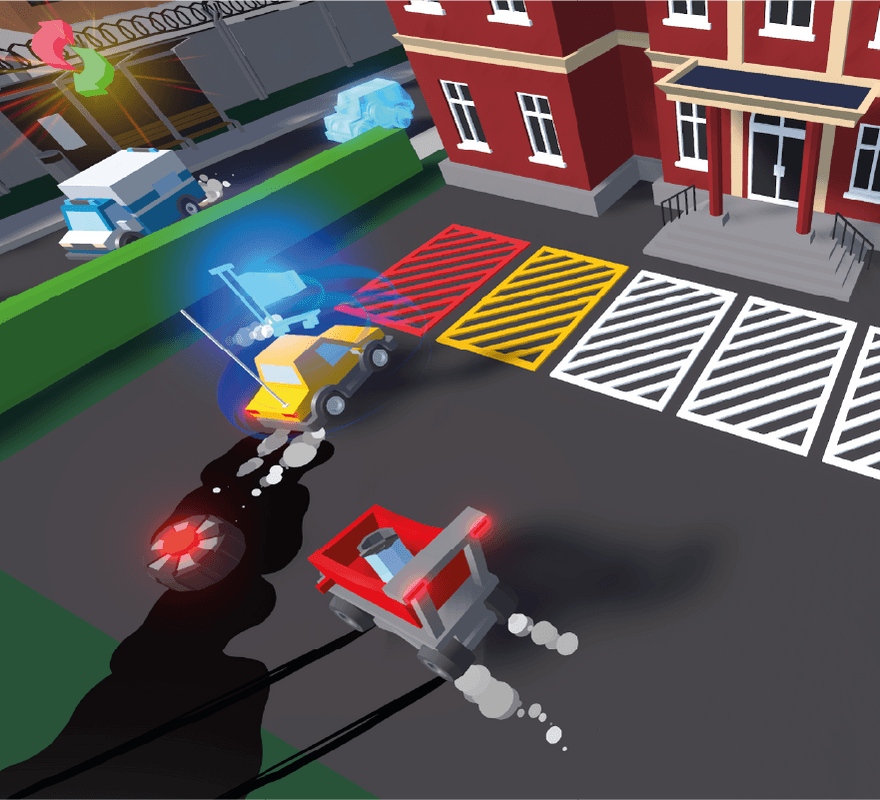 Unleash Chaos
What would this game be if you couldn't release a little chaos? Bring a gigantic foams (yes, FOAMS) shower on the opponents, spill some oil anywhere you want, plant mines, and change the opponents' controls for a short while. Have no mercy to use all the power-ups!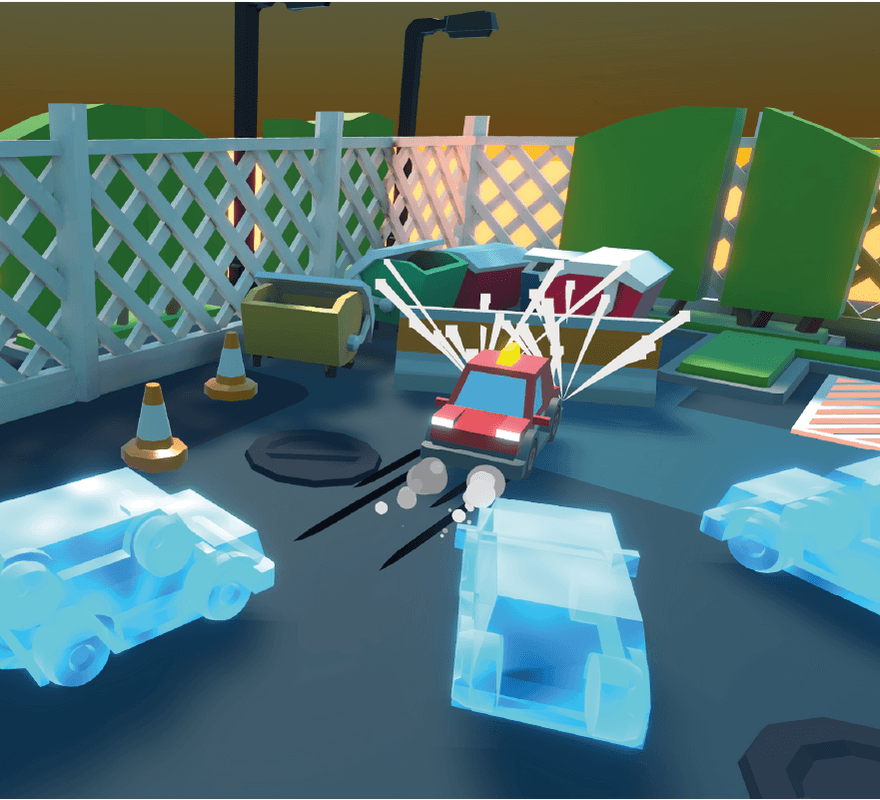 Beware of the Ghosts
With each round the game becomes more and more chaotic as your previous moves become your worst enemy! Ghosts that mimic your car from the previous round appear on the map and pose a serious threat. How? Well, if you touch them, you will most likely explode.
Narru: the Forgotten Lands
Discover secrets of an ancient civilization and bring back life to a dead world in this story-driven puzzle game! As a little orb of light travel across beautiful sceneries and learn the culture and history of tribes that are no more. Just sit down, relax, and dive into the story.