Indie Game Marketing - How to Do it Right?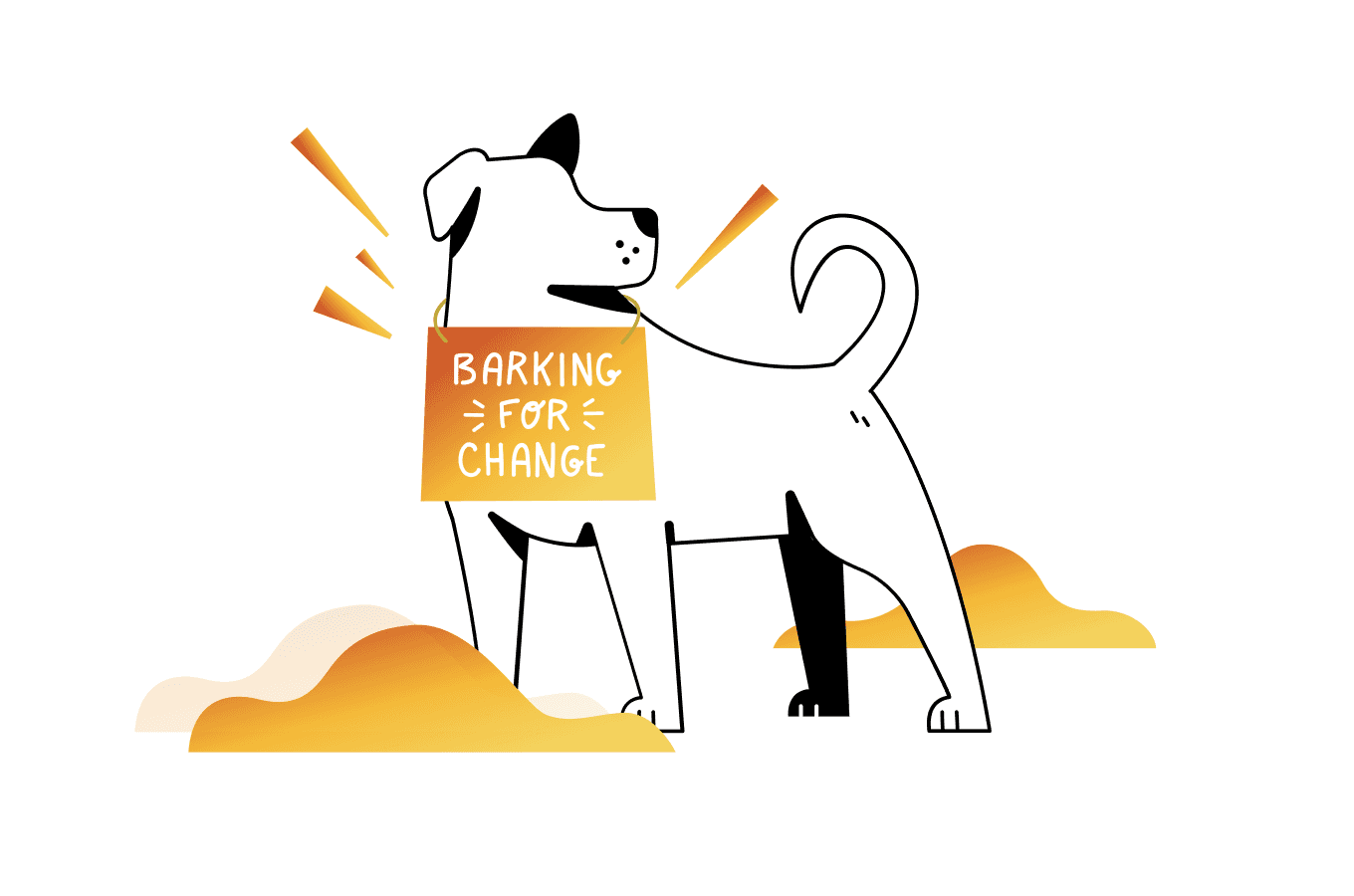 You've made it! Your first video game is coming together, and it's about time to announce it! But how to get to the audience in such a huge market? How to develop a marketing strategy? How to prepare a trailer? Where to advertise our game?
In this article, you will learn:
What is an indie game?
Marketing strategy for indie games
How to make an indie game trailer?
Where to promote an indie game?
What to watch out for when promoting an indie game?
What is an indie game?
"Indie games" is a colloquial term for independent games, i.e., games created by small teams for little money. Although it sounds like a disadvantage, such games are much more diverse and unconventional than most high-budget productions. It's nothing strange - when large sums of money are involved, hardly anyone is inclined to make risky business decisions. Indie games, in turn, are created mainly by enthusiasts, often in their spare time after another job, who primarily want to implement their own ideas. However, this does not mean that they do not want to earn money from their creation, and it is also important that their game gains publicity.
Marketing strategy for indie games
The gaming market is full of various productions, so reaching the audience is not that easy. Many major developers work with publishing houses or marketing agencies to get them to promote the game. However, not everyone can afford it, and in the case of small productions, huge campaigns are simply unprofitable.
Before we start marketing, we need to consider what actions will be appropriate for our game. To do this, we need to establish:
What are the unique features of our game? What distinguishes it from similar games? An interesting mechanic? An unusual way of narrating? Niche setting?
Who is our audience? Children or adults? Veterans of a given genre or casual players? Experts in the subject or laymen?
Where do we want to publish our game? On Steam? On consoles? On smartphones?
Thanks to this, we will better understand which elements of the game should be showcased in trailers and other promotional materials. It will also influence the selection of promotion channels - each target group and sales platform has its own nuances and methods of communication with the public. Also, remember to prepare a press kit - studio logos, game logos, and a few graphics that can be used by the reviewers.
How to make an indie game trailer?
It is best to prepare promotional materials even if we are not even half of the game finished. Thanks to this, we will slowly build awareness of its existence among players! First of all, find out about the platform's requirements on which you intend to sell your game. Each store has its own guidelines for screenshots, descriptions, trailers, banners, and more that should be relatively easy to find. In case of any problems, do not hesitate to contact the service staff - they are there to answer your questions. The materials on the store's website can be used anywhere else - on YouTube, gaming events, and the like.
What should we consider when preparing promotional materials?
Presentation of the unique features of the game. Not many people will be interested in the fact that your game will allow to fire some guns and walk across the map - but being able to design your own custom weapons? Sure thing.
The first seconds of the trailer should catch attention. In the case of indie games, the recipient must get interested in the first few seconds of the trailer; otherwise, they may not want to watch the rest and will ignore the game.
Call to action. Each trailer should end with a sentence that encourages you to visit the store's website, add the game to your wish list, as well as the release date. You can also add the website address or the names of the game profiles on social media.
A proper frame rate of recordings and high quality of graphics. Nobody wants to watch the footage of a lagging game launched at the lowest settings.
Clarity. Disable UI elements and visual effects that will distract your audience so that they can focus on the gameplay itself.
Reuse your materials many times. You can easily crop the same graphics and place them on the store's website, as a banner on the Discord server, and as a background on your Facebook profile!
Promote honestly. Limit the editing and modifications of raw gameplay footage and game art. Do not add effects in post-processing that may appear to be part of the game, as this will confuse potential buyers.
Determine the language of communication. It has to suit the setting and atmosphere of the game. A relaxing game with a positive, informal message and archaic language will be perfect for a Lovecraftian horror film.
Make sure the trailer's pace is just right. Action games have a faster pace, so their announcements should show some action. On the other hand, adventure games tend to be much slower, so their promotional videos tend to focus more on dialogue and portraying the characters and the game world.
Where to promote an indie game?
Store page
When people find out about a game from industry news, the first thing they do is look for it on Steam, GOG, App Store, or any other digital game store. They can find all the details there - when the game will be released, how much it will cost, or what the gameplay looks like in screenshots and trailers. They can also ask questions in the discussion forum and finally - wishlist the game. The latter is the most important for us - the number of people who added the game to the wish list is a vital indicator of interest, which allows us to estimate the expected sales. So take care of the preparation of the game page in the store for a certain period before the premiere and take care of good positioning optimization. Also, remember that stores organize many themed events and promotions for indie games, which allow you to increase the game's visibility.
Social media
Social media are your best friends. This is where you can generate interest outside of game stores absolutely for free! If you've managed to establish a target audience for your game, think about which platforms they use and what thematic groups they focus on.
For example:
Reddit: You can promote the music game on the music subreddit!
Instagram: Screenshots of the game with beautiful hand-painted graphics will fit perfectly there!
Youtube: You can put trailers and devlogs on it!
Twitch: Streaming gameplay from your own game and live creation of assets is not only an enjoyable alternative to cute dogs' videos but also a source of knowledge for aspiring game developers.
Discord: Your own server will allow you to build a community through direct contact with the most engaged players!
Facebook: On the website and on Steam, the most important hub for all game notifications!
Twitter: Here you can throw in all the relevant information at a glance!
Remember: there are many groups devoted to specific game genres, productions created on particular game engines, or associating independent developers. On almost every social media platform, you'll find plenty of places to get famous without spending a single buck!
Mailing list
The newsletter is another, next to the Discord server, excellent communication with the fans most interested in the game. Unlike social media, where the message must be as long as a few sentences for anyone to spend time reading it, emails allow much more freedom to choose the content. Don't limit yourself only to marketing information or news - let your imagination run wild and send short stories or trivia from the universe of your game! It's necessary to send out emails regularly to stay engaged, but not too often to not become spam. An optimal newsletter should be sent approximately once a week.
What to watch out for when promoting an indie game?
When marketing, especially our first game, you should be aware of certain situations that may help or harm us.
Some of these situations are:
Scamming. Game studios are often approached by people claiming to be influencers or reviewers asking for free game keys in exchange for promotion. It is worth spending a few minutes to check if they are actually telling the truth to not fall prey to scammers who will sell the game key we received.
Writing emails to the wrong people. Writing blindly to various content creators is a bad idea. Take your time to find out what the creator or website is mainly dealing with, whether your game is relevant to their business, and whether it will simply be something they may want to promote or review.
Lack of initiative. Asking large companies about the possibility of taking part in their campaign or project can often be awkward for people who do not deal with marketing for a living. Think of it as a business inquiry: at worst, you'll just be denied, and you can build contacts to help you with your next games.
Ignoring content creators. It is worth actively discussing, even with small content creators. Each player has a lot of fun when they have a good time with a game, and the developers approach them directly with a good word and listening to what they have to say. Marketing is not only business. The best strategy is to simply be an open-minded person and share positive energy :)
Self-marketing can be cheap and straightforward, but it takes a lot of time and energy. It is easy to focus too much on the marketing itself, which significantly delays the game's production we advertise, and that may lead us to crunch. Ultimately, it's something that just needs to be felt and balanced. Develop your own strategy, adapt it to your game and get ready for the big premiere!