Medieval Warmia and Masuria is a VR game that changes the methods of learning about history. Players get a unique opportunity to participate in the activities of people living in the Middle Ages. The production was created under the watchful eye of historians to best reflect the realism of the era.
Technology used
Unity

/

Oculus Rift

/
HTC Vive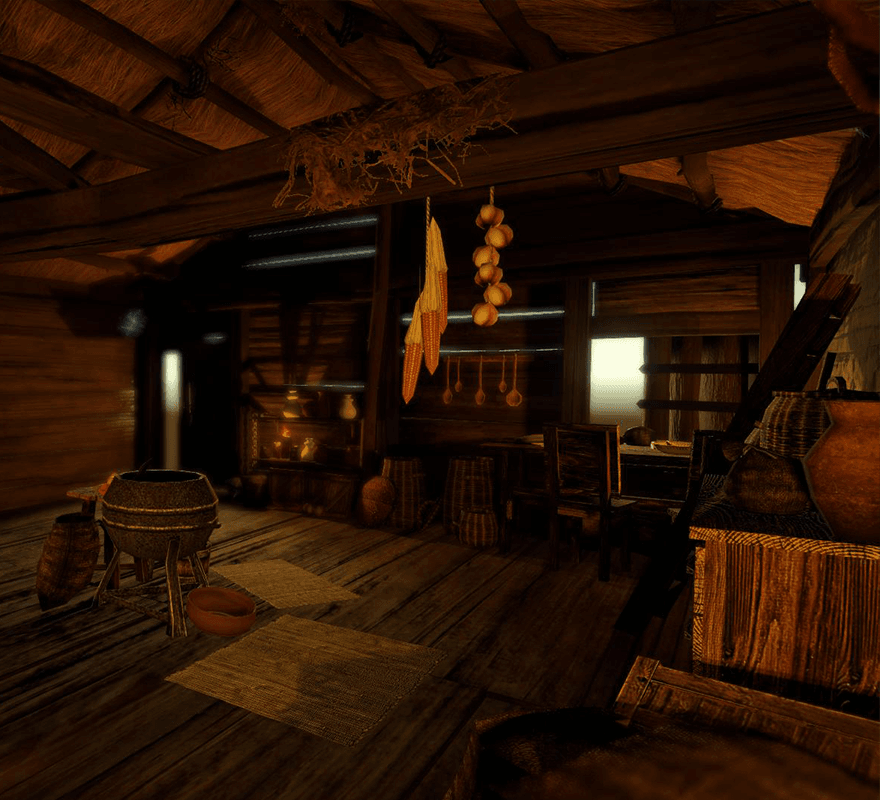 Learning through fun
Highly interactive environment allows you to fully immerse yourself in the medieval world, making VR a strong competition for traditional teaching and training methods. After all, experiencing history in person is much more interesting and memorable than just listening about it!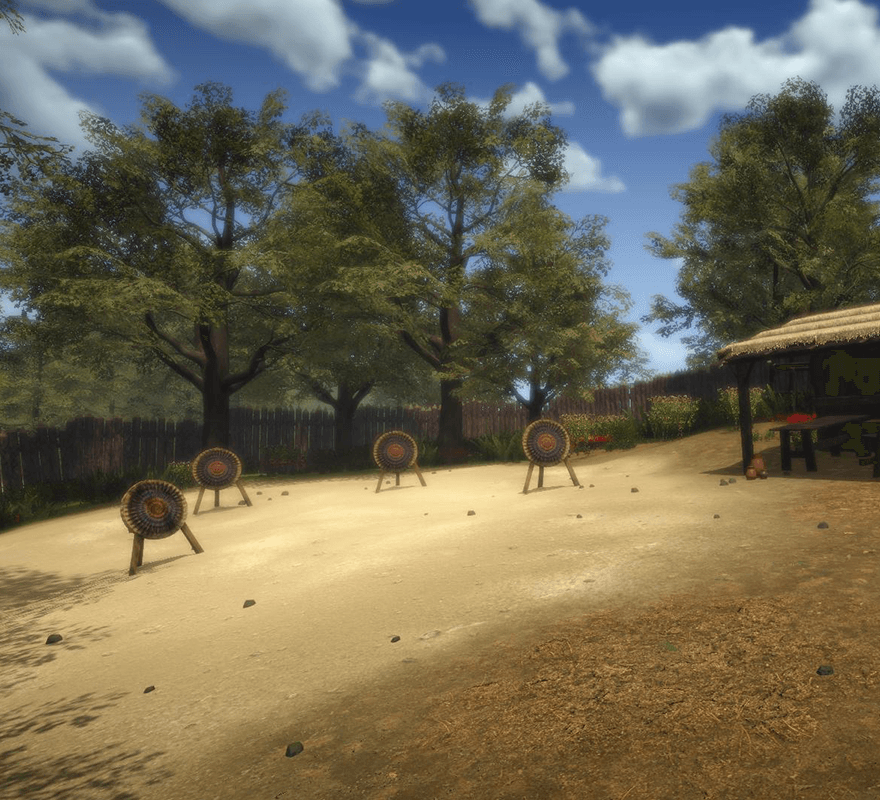 A taste of medieval life
Thanks to realistic physics and faithfully recreated equipment, you can try your hand at archery, pottery making, and even treasure hunting! In VR, you can dive into the past and have fun – no danger, no mess – pure fun.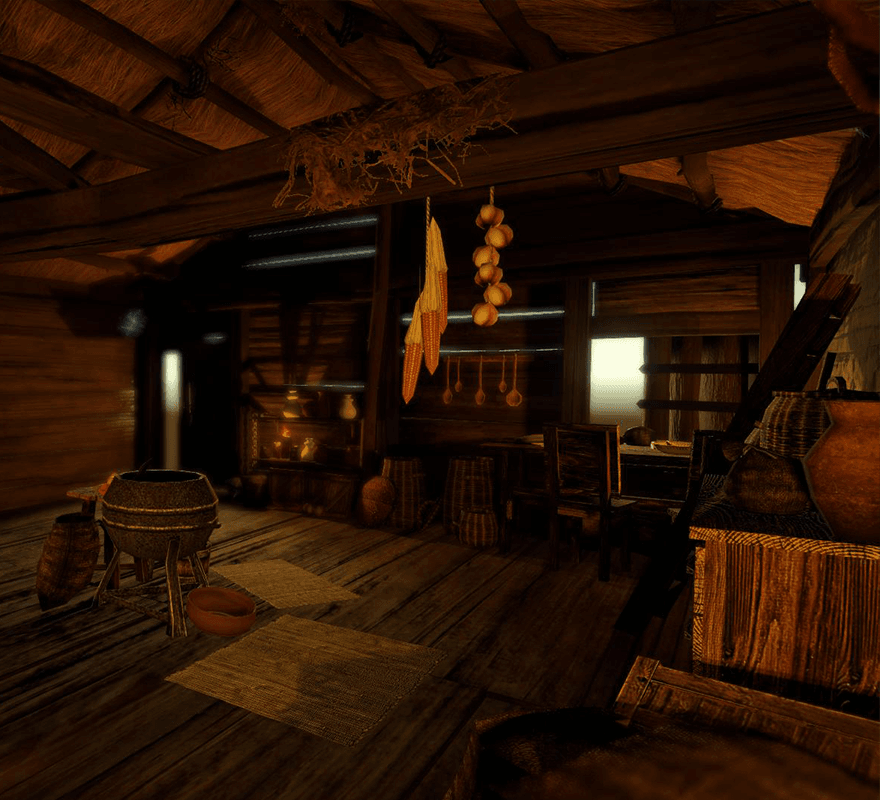 Historical authenticity
Close cooperation with historians allowed us to provide the most authentic and consistent experience possible. This game is more than just entertainment: it is an unforgettable, realistic simulation of medieval environment and activities.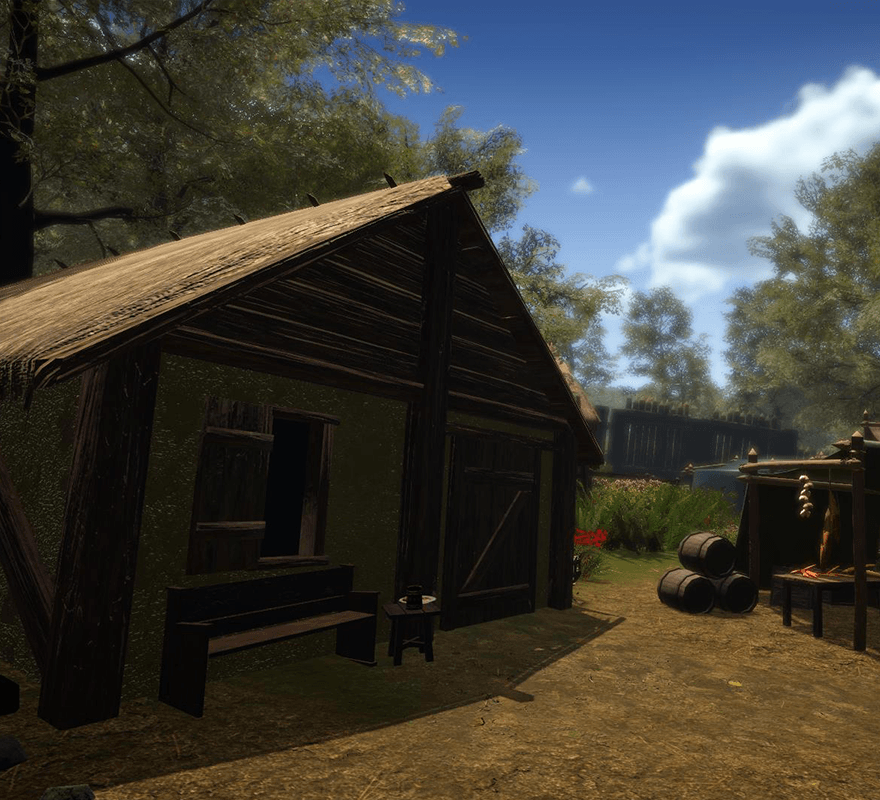 Virtual Museum
Players have an opportunity to admire faithful copies of real medieval exhibits. Each object was rendered using the photogrammetry technique and added to the virtual world of the Middle Ages.
Narru: the Forgotten Lands
Discover secrets of an ancient civilization and bring back life to a dead world in this story-driven puzzle game! As a little orb of light travel across beautiful sceneries and learn the culture and history of tribes that are no more. Just sit down, relax, and dive into the story.