How to Use Video Games in Marketing?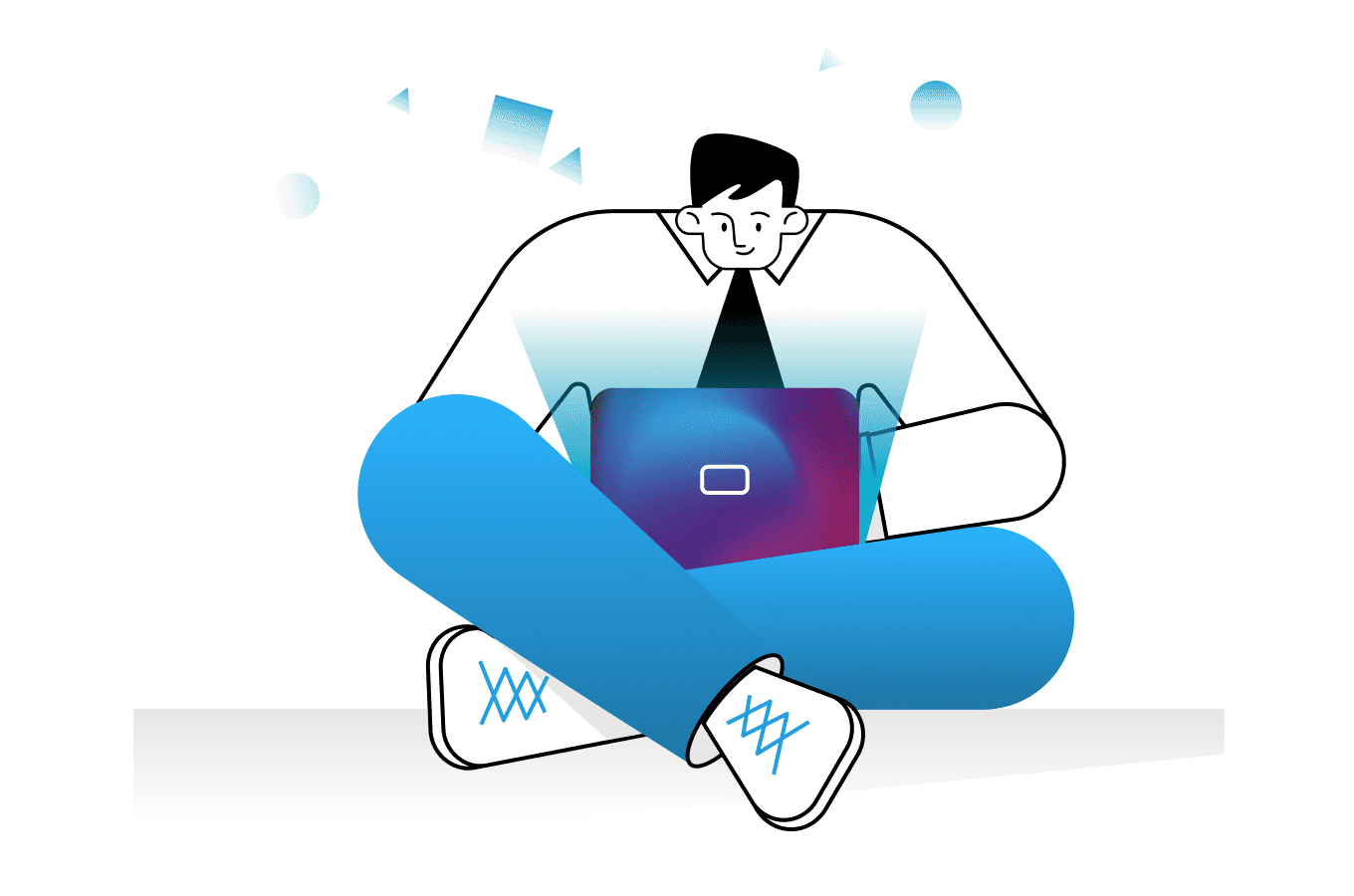 While gaming has been a niche until recently, today, video games have become an indispensable element of pop culture. Virtually everyone plays, including teenagers and adults. The popularity of games means that they have great potential to reach a broad audience. Why not use this potential in marketing then?
Topics covered:
Are All Games Brutal?
How to use games for marketing?
What are the benefits of using advergames?
Are All Games Brutal?
Many companies are afraid to be associated with video games. Until recently, they were considered disheartening and unnecessarily brutal.
Of course, it is true in some cases - there are a lot of games, and each of them targets a different audience. However, it is worth remembering that the video game market is a huge industry, and there are plenty of different genres of games.
So why not aim for sports, plot-based, or puzzle games that we so eagerly reach while waiting for a bus and generally have a very good reputation? Good marketing means seeing the potential and looking for innovation, and video games definitely provide it.
How Has Digital Entertainment Changed?
Games give us more and more opportunities thanks to advanced technology. The gaming industry is booming, and thousands of games are made every year. Nowadays, mobile game ads are nothing surprising because we see them constantly, but mobile games looked so much different twenty years ago, and nobody saw a marketing potential in them.
Now, placing ads in various games is standard practice, and it is working!
Keep in mind that the times when most players were teenage boys are long gone. According to recent statistics, the average gamer's age is close to 30, and 45% of them are female. There are plenty of people who play video games on a daily basis. You can easily advertise your product in a game also when your target is only girls or women.
How to Use Games in Marketing?
Let Us Talk About Advergames
An advergame is a term that describes a form of advertising in games. They are developed in close collaboration with a corporation to find the best way to advertise a brand-name product. Although this term is not popular, it has a long history.
The first advergame is dated back to 1983, when the first known advergame Tapper was released. Gameplay was based on serving beer, and the game became so popular that a non-branded version was created.
For decades, such games were created for different platforms - from personal computers to home consoles. Famous examples include Pepsiman made for Pepsi in 1999 or Sneak King made for Burger King in 2006.
Own Application or Advergame
Besides product placement in video games, creating your own branded game is the most obvious way to use gamification. Launching your own branded game allows you to adapt it to both your and your consumers' expectations.
Contrary to what you may believe, it does not have to be a complex game. Some of the best-gamified advertising campaigns were based on elementary concepts, which did not prevent them from achieving massive success.
Of course, from the time Tapper was created, much changed. Simple games do not have to be ugly or boring - funny concepts and appealing graphics are often the critical ingredients for a successful advergame.
Product Placement in Games
Contemporary video games are a great place to display your product. Sports games allow you to rent banners on virtual pitches or drive real cars. In role-playing games, the player's character, instead of drinking the energy drink of a fictional brand, can enjoy one that can be found on a store shelf. In turn, mobile games are famous for their business model based on displaying advertisements during the game.
Are you afraid that your product or service is unsuitable for video game marketing? Unless it is something controversial or demoralizing, no product cannot be advertised through, for example, mobile gaming ads.
Few examples from famous AAA titles:
a certain beast-related energy drink in Death Stranding
various skateboard brands appear in Tony Hawk's Pro Skater
FIFA and ads for a soccer league from England
What are the Benefits of Using Advergames?
Data Collection
By choosing to create your own game, we gain more than just recipients of our advertisement. We gain a user base, which in turn provides us with valuable statistics: email addresses, the number of active users, and many more.
This information may prove useful in future marketing campaigns and to improve your offer.
How? With sufficient data collection, marketers can define their target group more accurately and find valuable information on improving marketing strategy or running successful ad campaigns.
Brand's Image
A well-designed game will promote your business as innovative and customer-friendly. Video games are a light and fun advertising medium. In the world of aggressive marketing, companies that can draw attention with something that evokes positive emotions are perceived as trustworthy.
People are often tired of ads because they are bombarded with them everywhere, meaning you have to find a smarter way to promote your business. Smartphone users often skip ads without even looking at what they are presenting.
Viral Potential
The Internet loves everything new and original. First and foremost, an advergame is still a game - if it goes beyond the scheme, there is a good chance that internet content creators will be interested in it. The viral potential is enormous: from gameplay recordings, guides, articles, and analyses - the Internet itself will contribute to the success of your campaign.
You can get help from gaming influencers. They can share gameplay or video reviews through their social media channels that are created around videos - YouTube, TikTok, or other similar platforms. Do not forget the potential of Twitch – a live stream made by a famous influencer can be your chance to market your product.
Social media may be the easiest way to reach your targeted audience. Pretty much everyone has an account on at least one platform and observes the people and things they like. People who are already interested in playing games and follow gaming influencers are more likely to play your game or see your in-game product placement.
Try not to focus on one channel. Using multiple social media platforms can broaden community coverage. Good video game marketing strategies put emphasis on using different platforms.
Saving Time and Money
Organizing a classic marketing campaign is a massive undertaking in terms of costs and logistics. You have to commission banners, rent advertising space, shoot a TV spot, pay for airtime, and many other things. Ordering your own application or game allows you to save a lot of money and time - information about any new promotions can be easily and quickly passed on to customers thanks to pushing notifications.
Traditional marketing still has plenty of uses and can radically increase sales, but more and more companies appreciate digital marketing opportunities. It's not just advergames that can help your marketing campaign, but also interactive ads!
As was mentioned before, people see hundreds of adverts every single day, so it is important to make something genuinely attention-grabbing. Just as a video is more likely to catch our interest than a picture, an interactive ad is more likely to be remembered than a non-interactive one. As for influencer marketing - people are more likely to trust them than hired TV celebrities, especially younger generations.
Trackable Viewability
As many studies have proven, the gaming world is very engaging, meaning that players pay close attention to what is going on on the screen. It is different from watching TV or listening to the radio, given that a lot of people treat it as background noise. It is easier to collect virtual data about how long a particular ad was viewed, how many players have seen it, and so on.
These pieces of information are precious when further steps in the marketing campaign are taken. It is a lot easier to work with hard numbers than anticipated ones.
Geobased Ads in Online Games
The gaming industry is global, but ads do not have to be. How is it possible? A game developer may serve personalized ads to each player in real-time online games based on their geographic location, gender, age, or even interests.
When you advertise your product in a game, you can reach a general audience. Customized ads help to reach the customers that you want to target. 
Accessibility
Modern tools, such as the Unity engine, allow you to create games that combine wide availability with revolutionary solutions. In the era of smartphones being common, your game can literally hit anyone, and in addition, it does not have to be limited to a simple arcade or logical game formula.
So you may, for example, be inspired by the success of Pokémon Go and implement elements of augmented reality to turn monotonous finger tapping on the screen into an exciting field game!
Benefits of Using Video Game Marketing
As you can see, games have enormous marketing potential. If used correctly, it will allow your company to gain several benefits that other forms of advertising simply do not offer or would be disproportionately more expensive to obtain. This is not only long-term savings but also an excellent investment for the future!
Nowadays, you can easily find people from any age group interested in gaming. This tendency will only rise in the future. The video game industry provided an excellent tool and new marketing opportunities. Now you just have to be creative to win gamers' hearts.
The virtual world is a perfect example of a place where most people spend hours talking to others, having fun, playing, and sharing highlights of their lives. Regardless of whether you decide to put a product placement, have your advergame in app stores, or hire top influencers to help you—video game marketing is a perfect strategy for you.
What would you like to achieve. Our experts will answer on your all questions.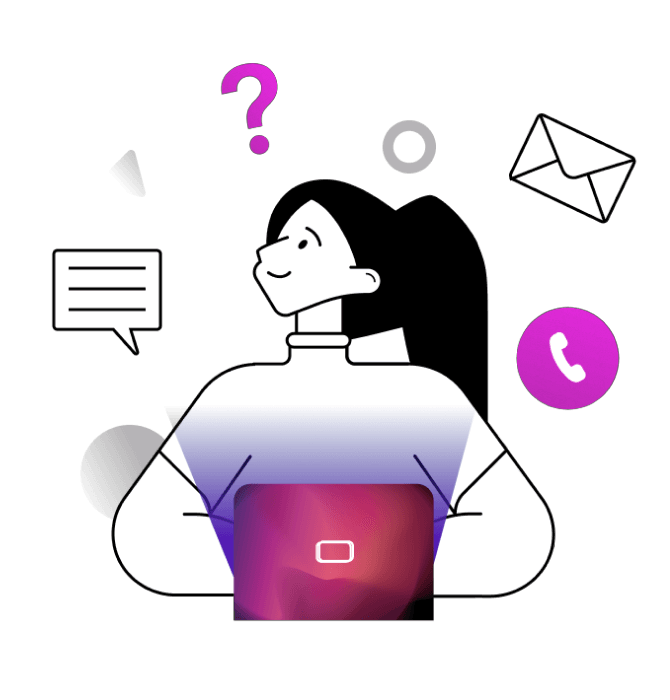 Do you like the article? Join our newsletter for more content about games, technology and development! Just enter your email below and we'll take care of the rest.